Jesus Campers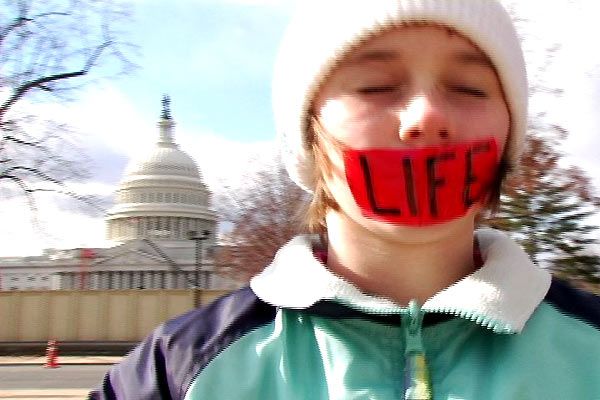 I got an interesting call from reader Rebecca Schindler today. Her 10-year-old daughter Amy asked her why "Jesus Camp" was rated PG-13.
She wondered why she might be excluded from a movie about kids younger than she is.
Good question.
IMDB says the movie was rated PG-13 because of " for some discussions of mature subject matter."
I saw the movie with my kids and can't quite figure out what they mean. There were discussions about abortion but nothing I found in any way offensive or over-the-head of most 9 year olds.
Curious. It makes you wonder if the rating was in some what politically motivated.
A Christian football movie that comes out in a few weeks, "Facing the Giants," was rated PG "for some thematic elements," and that point has caused a bit of controversy because, apparently, those "thematic elements" were religious discussions.
Hmmm.