Brandon's full of it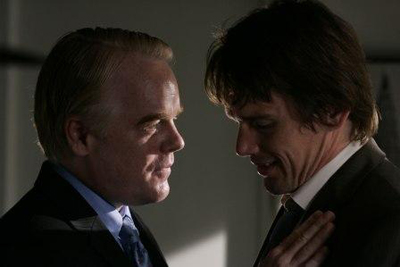 This just in from a regular reader, a response to Brandon's review of "Before the Devil Knows You're Dead":
You must have lost your mind!!!!!!!
The review you gave for No Country I chalked off as artistic mumbo-jumbo. But we saw Before the Devil Knows You're Dead and left disgusted, sad, and any other adjective associated with despair. Obviously you are into dark and twisted movies. For that I feel sorry for you. Maybe the performances were great and I love Hoffman but the script and message was awful.
My prayer is that movie is a total failure and I tell anyone who will listen or ask, please don't see that movie.
Oh, and I see most movies so I'm not totally illiterate when it comes to that medium of entertainment.
Dianna Jenkins